FAB Living Team brokered by eXp Realty
At the FAB Living Team of Anne and Tammy we aspire to help all people build a FAB financial future whether through buying, selling, or investing in real estate.
Together we support our clients by education and communication throughout the entire real estate transaction. With stellar follow up and follow through our clients stay informed and educated throughout the process. Anne and Tammy's experience and knowledge are second to none.
More About Anne:
Residential Real Estate is a good fit for me. I enjoy building relationships with buyers and sellers to fulfill their immediate needs. In the world of real estate my superpower is patience. I nurture any client who is on the fence about buying or selling by teaching and educating them along the way. I take the time to explain the complexities of real estate so all my clients can make informed decisions. My biggest goal in any transaction is to make it as easy as possible for my clients so they have a positive experience.
More About Tammy:
Tammy Fabregas specializes in residential real estate and enjoys being in services to her clients every day. She's been in real estate since 2016 and loves being part of a team. Education and communication are the approach she takes with all her clients and she prides herself in doing what she loves! While she specializes in Jefferson County and the Lakewood area, she has helped families throughout the metro area. She has helped to close hundreds of deals during her career in real estate and believes she is working with the best the real estate business has to offer in Colorado.
Contact Us: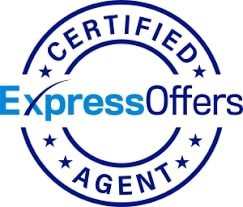 Feedback from OurClients
---
This team is awesome! From the time we first sat down to discuss our ideal living situation, to the time we found our dream house in a completely different part of town, these guys were with us all the way.
We're so thankful to have worked with Sam and Tammy on our adventure finding our home and would refer our closest friends and family to the Wilson Group any day of the week.
JD & Sabrina Hill
When we closed (on our first home!), the seller's agent asked us how many offers we had to put in before we got this one. We answered honestly, "One." He remarked that we must have a great agent–and we truly did.
Anne is the BEST! She's so thoughtful and patient, listened to what we wanted, and helped us  navigate home buying beautifully.
I'd recommend her to anyone.
Erika K.

Tammy helped us find our Dream Home that we didn't think we would find in our budget! She helped us every step of the way, and never lost patience when I asked her a million questions! Always available when I called her, and kept me informed on every detail through out the whole process! Having the right realtor made such a difference in our home buying experience, I am beyond grateful that I chose her as our realtor!!
I highly recommend her to help you buy or sell a home!
Carissa and Carlos Chavez

I had been thinking about selling my first home and buying a bigger one for a while but was so nervous about the process. I called the Sam Wilson Home Selling Team and Tammy answered my call and we were off to the races. Tammy instantly put me at ease. She placed my home on the market at my convenience, secured me a new home in a very tight market while we were still under contract on my home. Tammy worked it so I could stay in my current home until I was ready to move into the new one. Her constant communication throughout the process helped to make what could have been a difficult situation very smooth. Her patience and knowledge made my home selling and buying process so much more enjoyable.
I highly recommend Tammy and the Sam Wilson Home Selling Team with eXp Realty to friends and family!
Mike S
I have a professional relationship with Anne and have been very impressed with her knowledge of the Denver market. She sets very realistic expectations and really cares about her clients.
I highly recommend using Anne when buying or selling a home.
Melanie S.
My husband and I were buying our first home and didn't know much about the process. We had been talking to another agent but felt that we weren't taken seriously because we were young. When we found Anne and her team, they were incredibly helpful and knowledgeable. They gave us all the information and were extremely helpful. I felt there was no pressure to buy something, that even just looking around was fine.
Anne understood and respected that we may not buy. I felt that was such a key thing in making this experience enjoyable. When we finally found the home we wanted, Anne was amazing with the limited time we had.
There were a lot of bumps in the road but Anne and her team went beyond what they needed to do to make this possible.
We felt they really cared about us. The most important thing I valued in the experience was her personal touch. She was more than just a realtor showing us houses but gave amazing advice and personally went out of her way to make this a special event.
She had put thought into the details and we will miss working with her!
Philippa K.
Anne has been a client of mine for several years. When it came time to sell my home Anne presented her Seller information to me and I signed with her and her company Wilson Group Real Estate.
Anne met me at the home to assess the property and offered a written satisfaction guarantee. She researched properties in the areas and presented me with the comps and offered her recommendation for the listing price. The comps were a little low for what I expected for the home since it was quite a unique property.
Anne was more than willing to list for higher and the home sold for higher than the recommended comp evaluation price.
Anne and the Wilson Group team did a terrific job of working with the buyer to get us to a successful 3-week closing. If you're interviewing agents, I'd recommend Anne Schuller and Wilson Group Real Estate if you want to sell your home fast with the least amount of hassle.
MJ Gesin
Anne was absolutely fantastic. This is the first time we've sold a home and Anne made it as easy as possible. Anne was very quick to respond to questions and eased any concerns we had along the way.
I highly recommend Anne and can't thank her enough.
Mike H.
Anne did a terrific job of working with the buyer to get us to a successful 3 week closing. If you're interviewing agents, I'd recommend Anne Schuller if you want to sell your home fast with the least amount of hassle!
Michael G.
Working with Anne really helped us come to the best decision in our home-buying process. We ended up working with her for over two years because we hadn't realized what we were getting into when purchasing a home.
Every time we saw a house, she made thoughtful suggestions and let us come to our own conclusions. She answered each and every question we had with complete honesty and we never felt pressured into doing something when we weren't ready.
Our home-buying process evolved as we saw more of the market and Anne adjusted what she presented to us to meet our needs.
As a realtor and a person, she's wonderful to work with. She has a wonderful personality and by the end we were having a great time with her.
I'm actually sad that we can't join her to ride along and look at houses for fun.
The people at the Wilson Group were amazing as well. We worked with Tammy a couple of times to get documents notarized and faxed and everyone was helpful, knowledgeable, and friendly.
I'm so thankful we found Anne and her team.
Jennifer V.
---
---
We are proud members of the following organizations: